Library Organization and Export. More blogging improvements, and more.
This release packs a lot into it.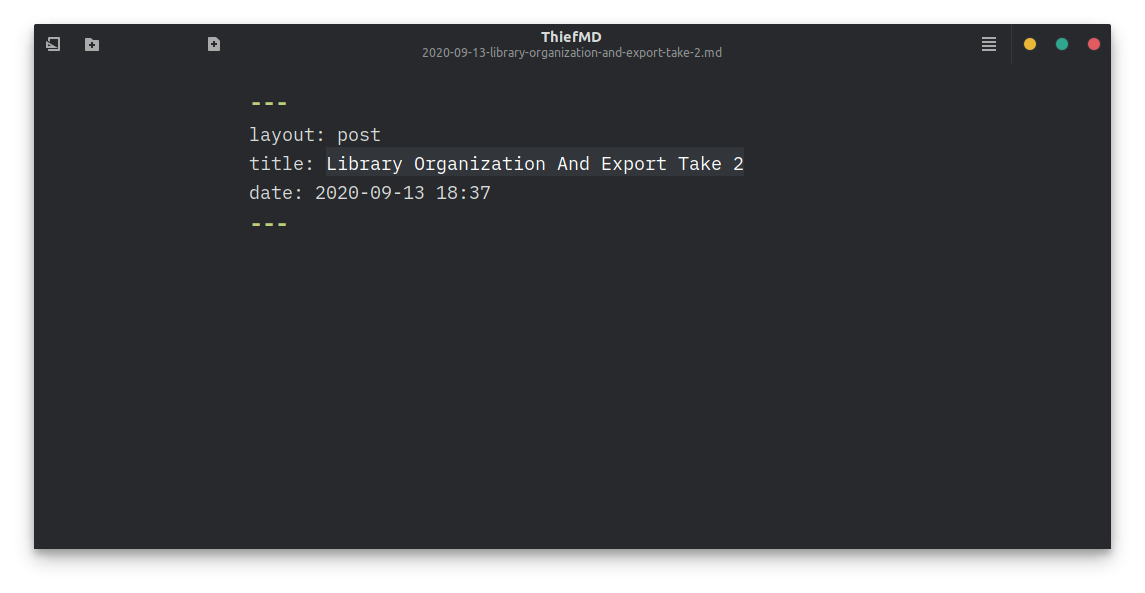 Themes can now style the entire application. Get immersed in your writing and lose track of the editor.
Re-order your files and library items. Sort by file name, or drag and drop. It's up to you.
Export from the Library. Right-click on an Item, to view the combined document, then export. You want to write the next great novel? We want to help you get there.
Export settings in the Preferences. It's just a Ctrl + , away.
Improved theme parsing. There's still a few quirks, but most themes now look better.