We revamped our Publishing Window and Export Options yet again. This time, to allow for publishing to online blog services. In the preferences, you'll find a Connections tab that'll show our currently supported services.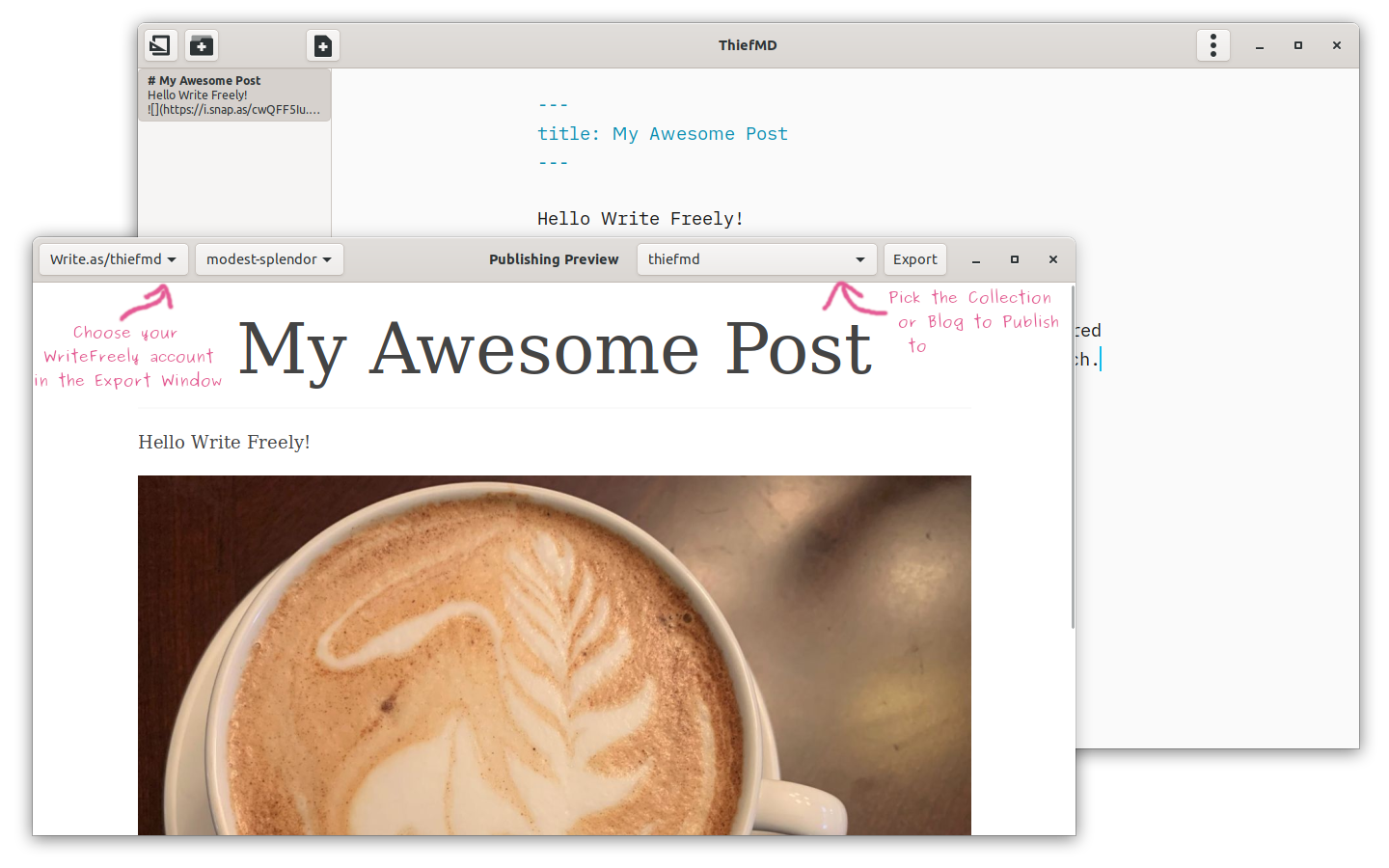 Fixed UI margin issue on opening large files (most of the time)
There's an issue storing passwords in flatpak, so you'll have to re-add connections to publish. We choose not to store passwords/auth tokens in plain text
Improve file modification detection. Dropbox syncing in the background? ThiefMD will load changes if they seem safe, or prompt to load the file from disk.
Improved wording in the Preferences dialog. I know what I mean, but y'all might not. We were lucky to get a pull request that helps describe features better.